You are what you eat: How nutrition Affects you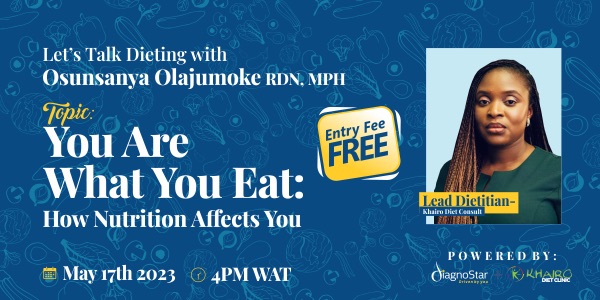 What connection exists between my diet and my way of life? How does the food I consume affect who I am and the quality of my health?
Osunsanya Olajumoke, RDN, MPH, Lead Dietitian – Khairo Diet Consult, will be responding to questions like these and others during the webinar.
Be prepared to have your views on nutrition and food shifted. But first, register right away by filling out the form to be eligible to win a free gift (which will be revealed at the event).
Register now
Want to speak with a doctor or wellness provider?